Per PR:
FOR IMMEDIATE RELEASE
WHEN CAN YOU STREAM TWITTERING BIRDS NEVER FLY? HIDIVE WILL TELL YOU!
Who's ready for a highly anticipated BL movie? Join us on Monday, May 3, 2021 at 17:00 UTC and stream Twittering Birds Never Fly ~The Clouds Gather~ (Saezuru Tori wa Habatakanai: The Clouds Gather) on HIDIVE!
Our fellow LGBTQ+ coworkers and allies over at Sentai gave us the following trailer and synopsis to share with all of you: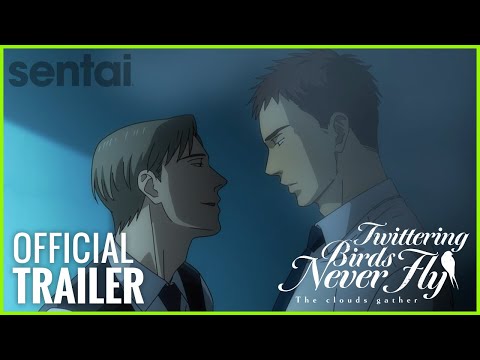 "Yashiro is the young leader of Shinseikai and the president of the Shinseikai Enterprise, but like so many powerful men, he leads a double life as a deviant and a masochist. Doumeki Chikara comes to work as a bodyguard for him and, although Yashiro had decided that he would never lay a hand on his own men, he finds there's something about Doumeki that he can't resist."
Territory List
The United States & Canada (US, GU, PR, AS, MP, VI, CA, PW, FM, MH)
The United Kingdom (GB, AI, SH, BM, AQ, IO, VG, KY, FK, GI, MS, PN, TC, GS)
Ireland (IE)
Australia (AU)
New Zealand (NZ)
Scandinavia (FI, SE, NO, DK, IS, GL, SJ, FO)
Central and South America (BZ, CR, SV, GT, HN, MX, NI, PA, CU, DO, HT, AR, BO, BR, CL, CO, EC, GY, PY, PE, SR, UY, VE)