Per PR:
FOR IMMEDIATE RELEASE
HIDIVE STREAMS THE ALICE IN BORDERLAND ANIME ENGLISH DUB THIS AUGUST
Excited for the second season of Netflix's Alice in Borderland? So are we; December can't come soon enough! That's why we're releasing the English dub of the Alice in Borderland anime OVA to tide us over on Wednesday, August 31, 2022 at 1:00 PM ET (17:00 UTC)!
Dub Clip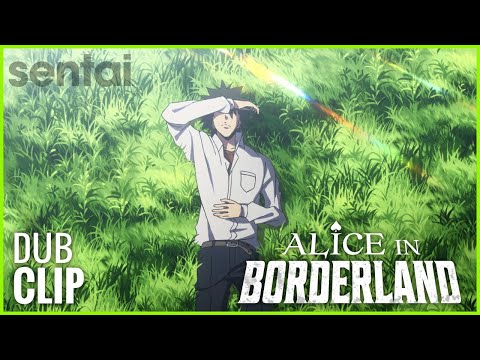 Synopsis
Antisocial misfit Ryohei Arisu wanted nothing more than to leave his mundane life behind, but a wish on a firework transports him to the post-apocalyptic Borderland, a sinister parallel reality where danger lurks around every corner and survival is not guaranteed. To live to fight another day, Ryohei and other unwilling contestants must win a series of games, each deadlier than the last — but returning home means putting not only his skills, but also Ryohei's humanity to the ultimate test.
English Crew
Director - Shannon D. Reed
Audio Engineer - Bryan Leach, David Lascoe
ADR Script - Joel McCray, Shannon D. Reed
English Cast
Arisu - Jeremy Gee
Segawa - Greg Ayres
Karube - Joe Daniels
Shibuki - Rachael Messer
Game Announcer - Cat Thomas
Chishiya - Blake Jackson
Arisu's Brother - Bryson Baugus
Arisu's Father - Mark Mendelsohn
Old Man - Kyle Colby Jones
Player A - John Swasey
Player B - John Gremillion
Player C - Benjamin McLaughlin
Player D - Daniel Regojo
Player E - Jay Hickman
Player F - Gabriel Regojo
Player G - Sam Butler
Usagi - Olivia Swasey
Radio Voice - Courtland Johnson