posted on 2021-01-03 07:54 EST by Egan Loo
Sequel was originally announced in 2015
Again, another upload which I didn't see an announcement for.
Both the Sub and Dub of Kancolle were uploaded today!

posted on 2022-01-04 20:57 EST by Rafael Antonio Pineda
Sequel was originally announced in 2015
Please let Shimakaze be a lead character!

posted on 2022-03-26 02:47 EDT by Rafael Antonio Pineda
Uzaki-chan Wants to Hang Out!'s Kazuya Miura directs anime at ENGI
Ayane Sakura isn't on the cast list…
Well Sumire Uesaka isn't listed either, so I think we'll have a new MC for this season
although they used the word Includes meaning it might just be a partial cast list
posted on 2022-04-01 00:08 EDT by Egan Loo
8-episode KanColle: Itsuka Ano Umi de season premieres in November
July 15, 2022 7:48am CDT
Adaptation based on popular "fleet girl" browser game hits Japanese TV in November of 2022
September 06, 2022 5:39am CDT
The next KanColle starts in November 2022
October 02, 2022 10:46pm CDT
The long-awaited sequel sets sail on November 3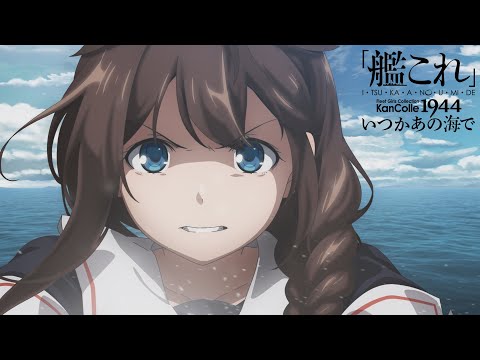 October 4, 2022 11:00am CDT
November 02, 2022 10:35pm CDT
Crunchyroll will be streaming the series as it airs in Japan
That means maybe no Shima???




posted on 2022-11-24 01:24 EST by Rafael Antonio Pineda
Anime will rerun 1st
Happy Thanksgiving???