posted on 2022-05-29 11:00 EDT by Crystalyn Hodgkins
Manga about robot maid launched in July 2020
And this week's chapter was all about the anime too. It's like someone stole the fourth wall.
I wonder how the references to other series will be handled? (And in a early chapter, one of them was Act-Age… Even if they keep most of them and just bleep it out, there's one I think they'll just write around. Actually, they might not reference series that have since ended and replace those with series currently running that weren't around when the chapter was made)
If they get far enough, I remember there being a chapter about the MC trying to read TLR
posted on 2022-07-10 11:00 EDT by Crystalyn Hodgkins
September 22, 2022 12:40am CDT
The first full key visual set is to be released on September 26
posted on 2022-09-25 11:00 EDT by Crystalyn Hodgkins
Each episode to be 5 minutes long
October 02, 2022 10:17pm CDT
Akitaro Daichi helms short anime series at Studio Gallop
October 30, 2022 9:05pm CDT
The short gag series starts on December 4
posted on 2022-11-12 23:58 EST by Adriana Hazra
Comedian Shun Matsuo stars as Roboco in anime premiering on December 4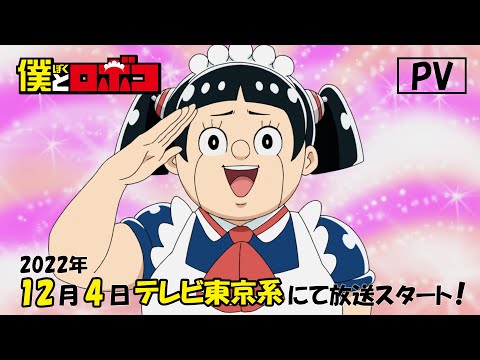 December 17, 2022 5:09am CST
Short-form series started its broadcast on December 4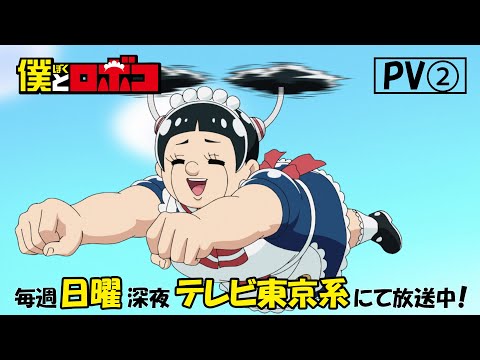 January 06, 2023 5:10am EST
Minase's first appearance will be in episode 5 on January 8
posted on 2023-01-06 12:00 EST by Alex Mateo
Gangly Knees Roboco appears in 5th episode on Sunday
I wonder why no one had licensed this show?