August 3, 2023 at 3:02 PM
Ready for a breathtaking cinematic experience, anime fans? We are too, and that's why we're here to remind you that The Tunnel to Summer, the Exit of Goodbyes is coming to theaters. The film from director Tomohisa Taguchi just had its North American premiere at Otakon (July 28-30, 2023) in Washington, DC. It also won the prestigious Paul Grimault Award at the Annecy International Animated Film Festival this summer. And we'd be remiss to not mention that it's a fan favorite project in the HIDIVE office.
When is The Tunnel to Summer, the Exit of Goodbyes Coming to Theaters?
If you haven't seen it already, check out the trailer for the film below. Bookmark this page because we can't reveal a dub or when you can buy tickets just yet, but we'll answer your questions soon!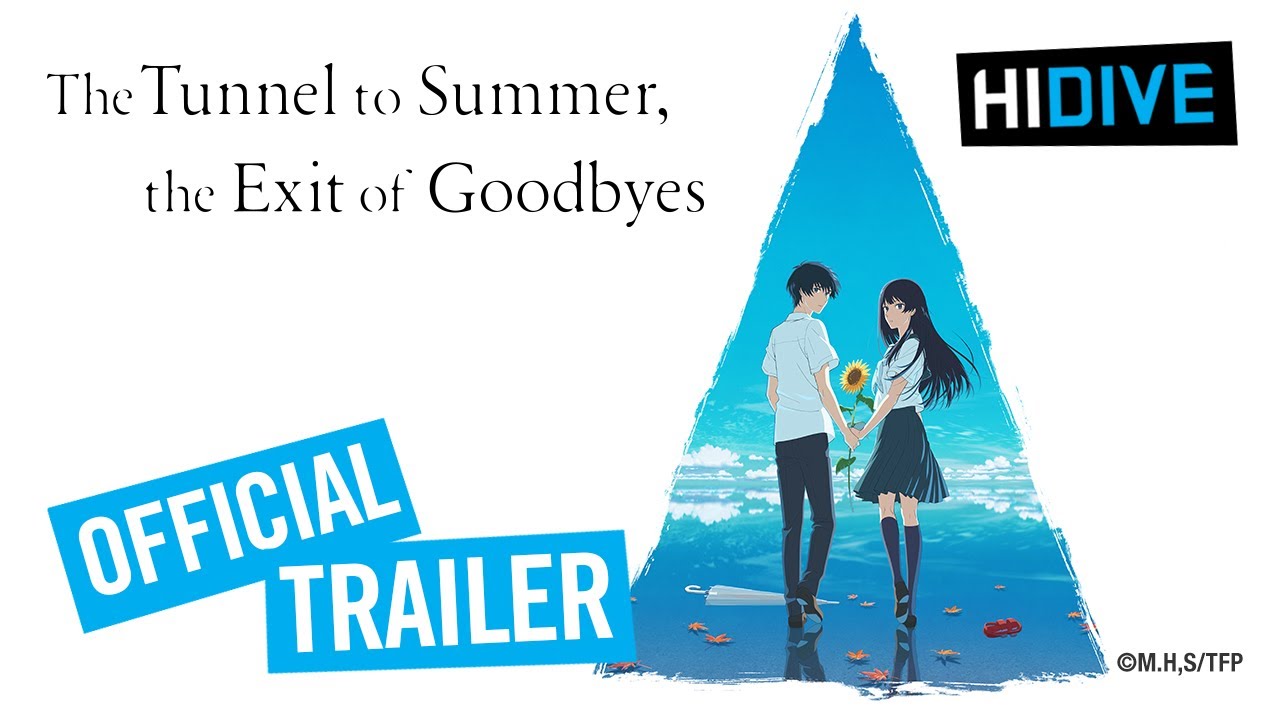 Synopsis: Urashima Tunnel - Once you enter that tunnel, you can get whatever you want, but at a price. Kaoru Tono, who seems to have an elusive personality and traumatic past, and Anzu Hanashiro, who is struggling to reconcile her ideal image and true-to-heart attitude, team -up to investigate the Urashima Tunnel and get what they want. This is an unforgettable summer story of nostalgia and sprinting in a remote countryside.
An animated film based on the award-winning light novel of the same name written by Mei Hachimoku with art by KUKKA. The film is written and directed by Tomohisa Taguchi and animated by CLAP. Runtime: 83 minutes