Per PR:
FOR IMMEDIATE RELEASE
VINLAND SAGA DUB, WHEN CAN YOU WATCH IT ON HIDIVE? JULY 7
Vinland Saga, 2019's critically acclaimed anime, is coming to HIDIVE on Thor's Day, July 7, 2022 at 1:00 PM ET (17:00 UTC)! But we're giving this one the star treatment. Not only can you watch Sentai's English sub AND dub all on the same day, but you're getting ALL 24 episodes of the hit series as well!
Trailer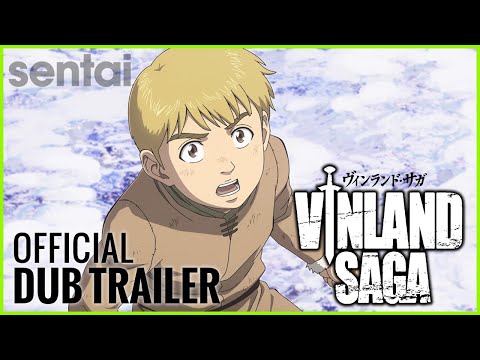 Synopsis
Raised in peace and on fanciful tales of a mythical far-off land without war, young Thorfinn dreams of someday traveling to the fabled Vinland. That dream is shattered when threats from the legendary Jomsvikings put him in the path of a band of Viking mercenaries, forcing Thorfinn's father to sacrifice himself to the band's leader: Askeladd. Alone and far from home, Thorfinn joins the forces of his father's slayer, determined to compel a duel with the mercenary leader and avenge his father. However, Thorfinn quickly finds himself ill prepared for a soldier's life in the long war between Denmark and England…where the opportunistic Vikings earn coin by fighting for both sides. Now he must learn how to fight and survive, even if it means facing friend and clan in battle in VINLAND SAGA!