Per PR:
FOR IMMEDIATE RELEASE
CHIIKAWA: WHEN CAN YOU WATCH THE ANIME ON HIDIVE? AUGUST 18
What's the first thing you think of when you see the word CHIIKAWA? If you answered "merch," you'd be 100% correct, but you can also watch CHIIKAWA the anime every Thursday starting August 18, 2022 at 1:55 PM ET (17:55 UTC) on HIDIVE!
Trailer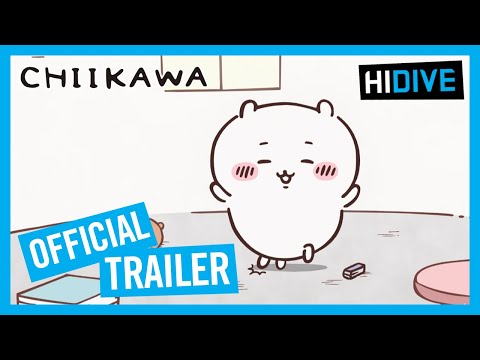 Japanese Cast
Chiikawa - Haruka Aoki
Hachiware - Makoto Tanaka
Usagi - Ari Ozawa
Momonga - Yuka Iguchi
Pochette No Yoroi-san - Tomokazu Sugita
Roudou No Yoroi-san - Hiroki Touchi
Ramen No Yoroi-san - Yoshitsugu Matsuoka
Rakko - Yuma Uchida
Kurimanju - Takayuki Asai
Kusa No Yoroi-san - Kazuhiro Sunseki
Erai Yoroi-san - Kazuhiro Sunseki
Chimera - Mariko Kouda
Omen Chimera - Masaaki Ihara
Mushi - Mariko Kouda
Majyo - Mariko Kouda
Dekatsuyo - Taiki Yamashita
Japanese Crew
Original Creator: nagano
Series Director: Takenori Mihara (A Bridge to the Starry Skies)
Animation Studio: DOGAKOBO (Monthly Girls' Nozaki-kun, Tada Never Falls in Love, Sleepy Princess in the Demon Castle)