posted on 2022-03-25 05:41 EDT by Rafael Antonio Pineda
Anime stars Ryota Ohsaka, Miku Itō, Ayana Taketatsu, Rie Takahashi, Hisako Kanemoto, Marika Kōno
March 25, 2022 5:18am CDT
Teaser visual, trailer and main cast were revealed
July 26, 2022 8:02am CDT
Studio Passione producing rom-com series for October broadcast
posted on 2022-08-10 01:33 EDT by Rafael Antonio Pineda
Miku Itō, Ayana Taketatsu, Rie Takahashi, Hisako Kanemoto, Marika Kōno perform "Flop Around" song
posted on 2022-09-08 23:06 EDT by Rafael Antonio Pineda
2022-09-19T05:00:00Z
The future home video release of LOVE FLOPS will be distributed by and available from Sentai.
Really interesting that we haven't got any Sentai Announcements, but we already have 2 Hidive Streamers.


I'll give it a shot.
I wonder if it's the case that Sentai won't directly announce stuff until closer to Blu-ray release?
Or, the two we have seen so far are not Sentai rights, but some other company(s) that wanted a chance to have their show to have a chance at being seen.
The only other (Credible) licencees besides Sentai & CR, are Media Blasters and Discotek. Ascendant only licenses Hentai, and Nozomi / Critical Mass are part of Sony / CR now. AnimEigo only licenses older stuff and that's pretty much everyone
No Viz? Also, it's possible there's a new group created by some Japanese company (or a group of them) in the wake of Sony and CR that may be testing the waters by streaming on HiDive. In the 0.01% that's true, they may have seen how previous attempts have failed, but don't have enough data to know what they would need to do to get a foothold in the streaming market to avoid previous failures yet.
I'm still mostly betting on Sentai waiting until close to Blu-ray release.
I have a different take on this. Both of the HIDIVE streaming announcements mention that HIDIVE is "the newest addition to AMC Networks portfolio of targeted streaming services"…" Meanwhile, none of the recent Sentai licensing announcements have mentioned AMC.
I think that there are two teams working on acquisitions–an AMC-led team for streaming and a Sentai-led team for physical media releases. They don't seem to be moving at the same speed and the HIDIVE/AMC team isn't used to considering physical media licenses.
Hopefully, the HIDIVE/AMC team will get the hang of it soon.
When has Viz licensed anything besides, 2 of the big 3, and a couple of Takahashi adaptations?
(Tiger & Bunny and K are the exceptions, but they really don't license much anymore)
September 25, 2022 7:19am CDT
Sci-fi rom-com series will broadcast in Japan and stream on HIDIVE beginning in October of 2022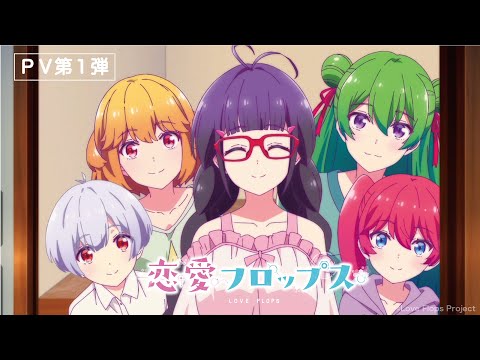 Love Flops, Ep 1 (Sub), is live at HIDIVE
LOVE FLOPS Official Trailer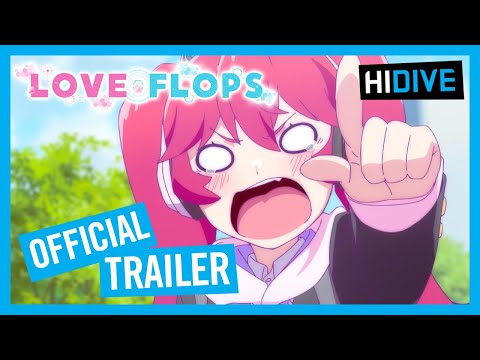 Oct 12th 2022
This is probably going to be my first drop of the season strictly for the Dog Rape
posted on 2022-10-14 12:45 EDT by Kim Morrissy
Ilya Ilyukhin is described as a Russian in the manga, but as a Bulgarian in the anime
Love Flops, Ep 2 (Sub), is live at HIDIVE
October 20, 2022 7:50pm CDT
She also reported her recovery from COVID-19