Sep 22, 2023 10:00 AM CDT
Adam McIlwee talks Toonami and his ultimate Gundam ranking
posted on 2023-09-25 19:31 EDT by Egan Loo
Yukari Tamura, Hiro Shimono, Yūichi Nakamura, Sumire Uesaka, Misato Fukuen, more join cast
AHHHHHHHHHHHHHHH!!! YAMI!!! YAMI IS IN ANOTHER GUNDAM!!!
Misato Fukuen as Redelard Tradoll

THE ORANGE HAIR GIRL IN THE PICTURE!!!
Got an email
Mobile Suit Gundam-san Blu-ray
Mobile Suit Gundam Twilight AXIS Remain of the Red Blu-ray
Gunpla Builders Beginning G Blu-ray
Release Date Now
11/21/2023.
posted on 2023-10-04 21:55 EDT by Rafael Antonio Pineda
January 26 sequel introduces Rising Freedom Gundam, Immortal Justice Gundam, Gyan Strom, more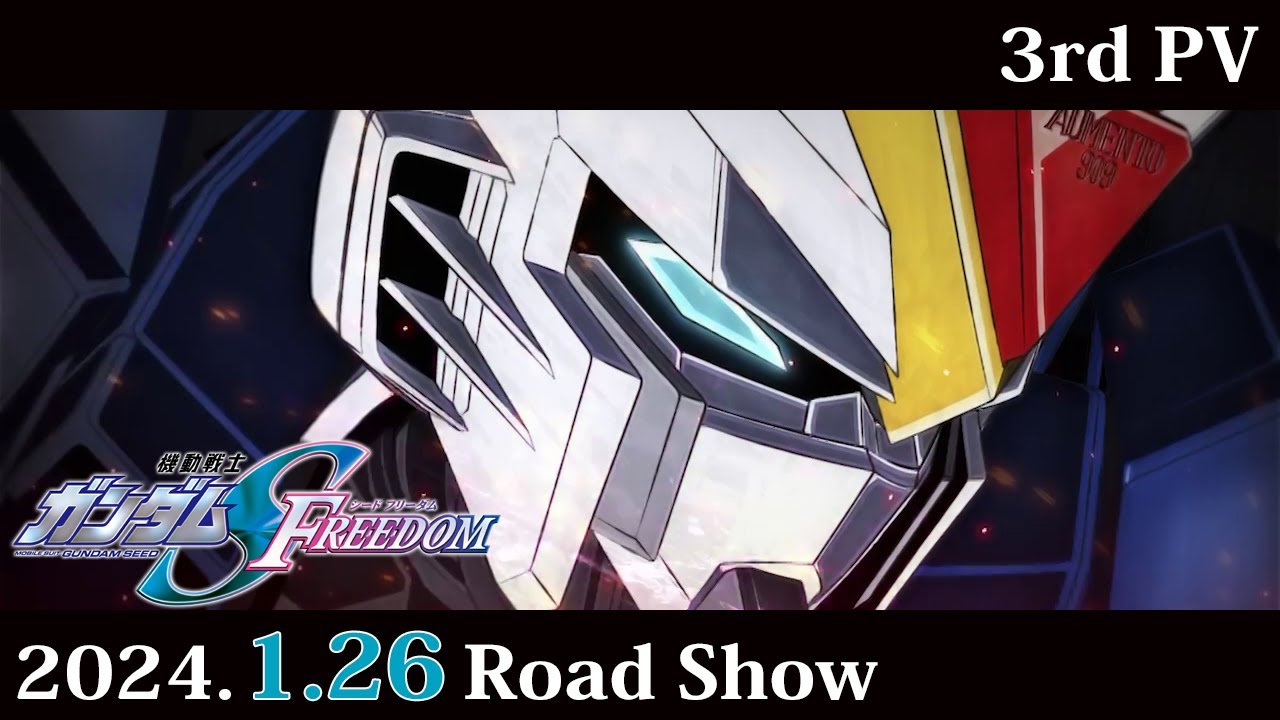 Oct 4th 2023
posted on 2023-10-20 14:00 EDT by Alex Mateo
Client file reportedly includes unsecured 3D data of Gundam plastic models
Kind of too late to do much about it. Some of the garage kit and bootleg guys already said they are working on printing out kits already.
posted on 2023-11-07 05:32 EST by Joanna Cayanan
Animated spinoff launched in app last November
posted on 2023-11-14 23:52 EST by Ken Iikura-Gross
Suletta vows to honor Miorine in chat before taking two-shot
posted on 2023-11-18 18:35 EST by Rafael Antonio Pineda & Alex Mateo
Bandai Namco Filmworks co-produces interactive anime with VR production company Atlas V for Meta Quest
Nov 18, 2023 10:10 PM CST
The new film will release on January 26, 2024 in Japan
posted on 2023-11-19 06:31 EST by Egan Loo
January 26 sequel features 'Freedom' song by T.M.Revolution, TM Network member
Nov 21, 2023 7:14 PM CST
The movie is set to release in Japan on January 26, 2024
Nov 22, 2023 2:56 PM CST
Morisaki previously turned into the RX-78-2 in Ready Player One