posted on 2022-02-24 15:41 EST by Alex Mateo
Film also nominated for Animation of the Year
2022-03-08T15:00:00Z
Also says that Rei is not his favorite character.
March 09, 2022 2:37am CST
The popular theory came about during the Rebuild films
posted on 2022-03-10 12:45 EST by Kim Morrissy
Story is over for him, but he welcomes other creators contributing
March 11, 2022 8:08am CST
Just finished a rewatch of the Evangelion TV series via the perfect collection ADV released. I now understand fully why this show is iconic. It's one of the most human and relatable anime series I've seen. Nothing short of a classic.
April 26, 2022 8:45pm CDT
This event will bring together all the things that have shaped the Eva culture
May 08, 2022 9:47pm CDT
More than 4,000 items will be displayed
GKIDS is proud to announce the acquisition of the North American theatrical, home video, and EST rights to EVANGELION:3.0+1.01 THRICE UPON A TIME, the fourth and final installment of the REBUILD OF #EVANGELION films from legendary creator Hideaki Anno.
We plan to release the film in theaters in late 2022, marking the first time EVANGELION:3.0+1.01 THRICE UPON A TIME will be available in theaters in North America since its domestic release.
As Maou doesn't have Amazon Prime, there is a good chance he will be seeing this theatrical version…
July 27, 2022 10:12am CDT
The films will be shown next to the Hideaki Anno Exhibition in the same center
September 11, 2022 10:00am CDT
Read the full experience of the Evangelion orchestral event!
posted on 2022-09-21 12:33 EDT by Alex Mateo
Film screens on December 6, 8, 11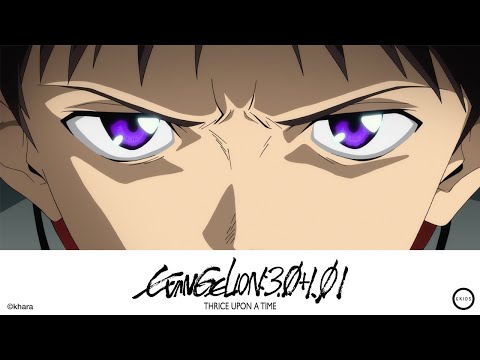 September 23, 2022 12:35pm CDT
The LA based record label is bringing decades' worth of music to listeners outside of Japan
October 03, 2022 11:41pm CDT
Newly-produced bonus footage "EVANGELION:3.0 (46h)" will be included