Saga of Tanya the Evil / Yōjo Senki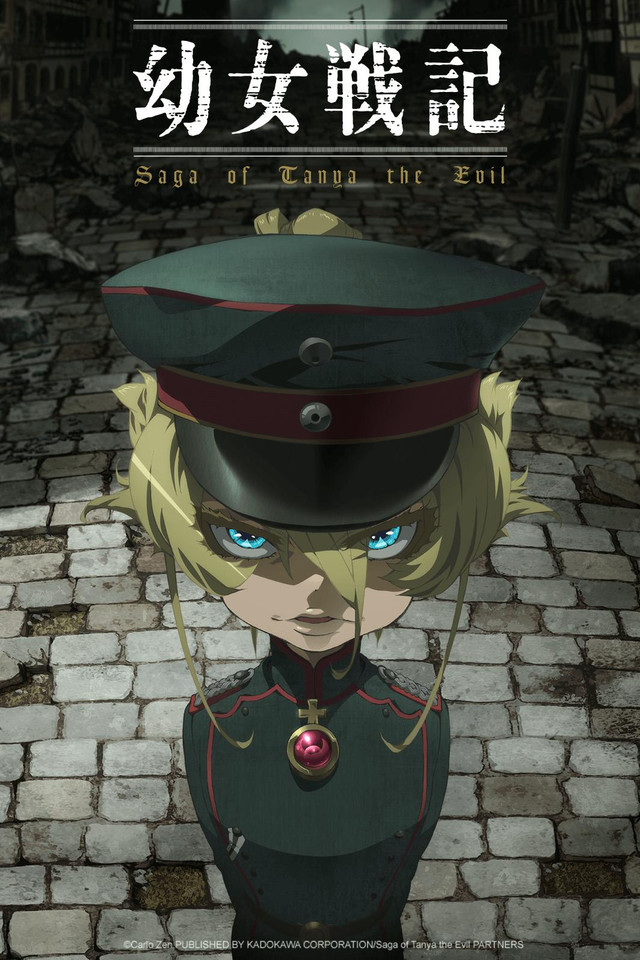 Genres: action, magic
Themes: military
Objectionable content: Significant
Number of Episodes: 12 + recap
Vintage: 2017-01-06

Plot Summary: Tanya Degurechov used to be one of Japan's elite office workers, but because of a wrathful god, was reborn as a little girl. She has blonde hair, blue eyes, and nearly transparent white skin, and she flies through the air and mercilessly strikes down her opponents. She speaks with a young girl's lisp and commands the army. Tanya prioritizes optimization and career advancement above all, and she will become the most dangerous entity among the Imperial Army's sorcerers.
Saga of Tanya the Evil (movie)
Vintage: 2019-02-08