posted on 2022-06-29 05:18 EDT by Egan Loo
Anime based on Daisuke Aizawa's light novels premieres in October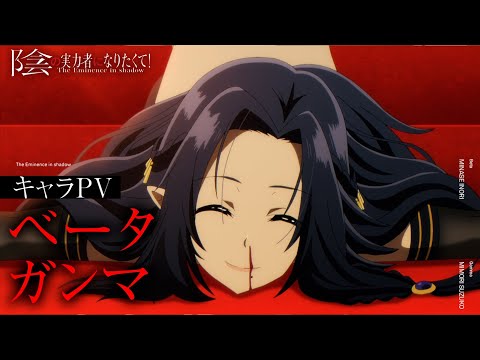 posted on 2022-07-27 06:44 EDT by Rafael Antonio Pineda
Anime based on Daisuke Aizawa's light novels premieres in October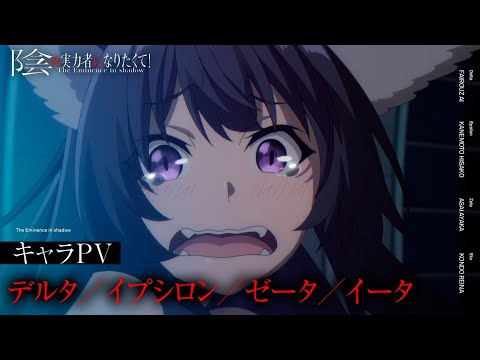 August 18, 2022 10:59pm CDT
Masayoshi Oishi: "I love this work very much so I am very honored to be involved."
September 01, 2022 8:01pm CDT
Rina Hidaka, Haruka Shiraishi, Saya Aizawa newly join the cast
posted on 2022-09-07 10:29 EDT by Kim Morrissy
Yoshitsugu Matsuoka, Shin Matsushige join cast as Cid's friends Hyoro Gari, Jaga Imo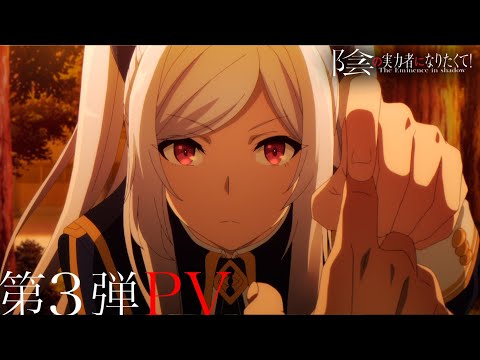 posted on 2022-09-14 06:12 EDT by Kim Morrissy
HIDIVE streams anime premiering on October 5
From what I've seen on the net, This series will have 20 Episodes, so I expect them to adapt up through Vol 4 of the LN
October 03, 2022 5:55am CDT
The latter is set to begin airing on October 5
The Eminence in Shadow, Ep 1 (Sub), is live at HIDIVE
posted on 2022-10-06 11:45 EDT by Kim Morrissy
Ainz knows he's putting on an act, while Cid has delusions of grandeur
Not a bad first episode, but I think I want to see more before I decide.
Good first episode, if not a bit scattered around. Intrigued for a start at least!
Just a heads up the reason they started it out like this will become clearer once we get closer to ep 20
A comment made by the guy has me believe this is a double isekai, like he was isekaied into a world much like our own, but lack of magic made him not have the power he wants (Maybe what we saw first was from a dating sim based in our time), he got killed by truck-kun (we didn't see how, so no telling if it was an accident or not) and is now in a world that at least has magic so he may have the power he was missing in the last world.
And the dude's weight training in plain sight! How heavy are the shoes he wear?
The Eminence in Shadow, Ep 2 (Sub), is live at HIDIVE
While the whole double isekai is most likely going to go unknown, I have a feeling he is being fed info from some higher being, but he's not noticing this, so he tends to say things that he thinks is false, but is actually true. So the whole point of him trying to get power in the last world was a result of this higher being telling him to get stronger, and it's possible that the last world was meant as a training world to at least train him mentally for the current world. After, if for as long as he could remember he needed to be the Eminence in Shadow, he was fed some info.
The Eminence in Shadow, Ep 3 (Sub), is live at HIDIVE