August 25, 2022 5:38am CDT
Series kicks off this October with its first two cours airing consecutively
September 08, 2022 4:23am CDT
The series kicks off this October with its first two parts airing consecutively
posted on 2022-09-14 21:55 EDT by Rafael Antonio Pineda
Anime to run for half a year without breaks on Noitamina
posted on 2022-09-22 06:09 EDT by Egan Loo
Kenta Miyake, Takahiro Sakurai, Marina Inoue join anime premiering on October 13
Wait, Aniplex is not locked to Sony's platforms? Or was Aniplex Online Fest not limited to Aniplex shows?
Since Aniplex owns A-1 Studios (Who are doing the Animation for Urusei Yatsura's remake), it might be because they were the studio animating it, not necessarily that Aniplex itself, produced it.
Perhaps Sonyroll passed on it due to the fanservice level…
I keep trying to type something and am losing track of my thoughts about mid way in and realize nothing I'm typing made sense.
I think Fuji TV has control of international rights to this. I'm guessing the deal they had with Funimation for stuff from the Noitamina block from 2010 then went to CR expired.
Call of the Night is also a Noitamina anime and Aniplex controls the JP Blu-ray.
2022-09-26T05:00:00Z
The future home video release of Urusei Yatsura will be distributed by and available from Sentai.
Isn't the new Kenshin reboot also a Noitamina show?
Hmm…

Yes and hopefully CR or Netflix will get that.

posted on 2022-09-29 07:13 EDT by Joanna Cayanan
Musical artist MAISONdes performs opening, ending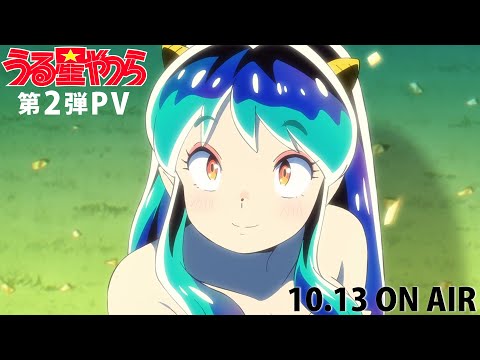 October 04, 2022 10:48am CDT
Uesaka also provides the voice for Lum in the upcoming Urusei Yatsura TV anime