posted on 2020-05-12 05:21 EDT by Rafael Antonio Pineda
Sci-fi harem manga centers on 1 of last 5 males in virus-stricken world
posted on 2020-12-06 20:12 EST by Rafael Antonio Pineda
Taichi Ichikawa, Haruka Shiraishi, Yō Taichi, Aya Yamane star in 2021 anime
posted on 2020-12-19 20:44 EST by Crystalyn Hodgkins
Sci-fi series starring Taichi Ichikawa premieres in 2021
posted on 2021-03-10 06:02 EST by Egan Loo
Keiko Watanabe, Yurie Kozakai, Yukina Shutō, Takuya Eguchi, Shizuka Ishigami, Yuri Amano join cast
posted on 2021-06-04 06:19 EDT by Rafael Antonio Pineda
Kazuki Ura, Ayana Taketatsu, Marika Hayase, Haruka Michii, Arisa Aihara, Riho Iida join anime
Considering the content, this might be one Sentai can get lol
August 06, 2021 2:45pm CDT
Check out a slate of new titles coming to the site soon!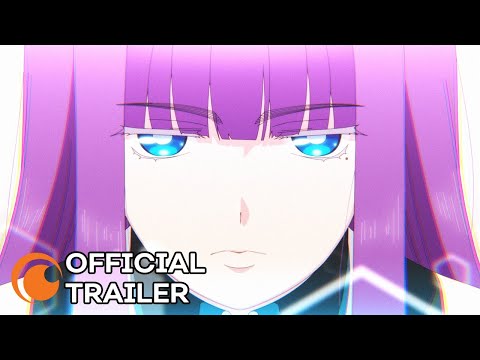 posted on 2021-08-21 20:56 EDT by Egan Loo
Singers H-el-ical//, EXiNA perform theme songs
Wonder how many episodes before Funiroll or whatever drops this because it does not fit Sony's standards ?


Yeah I was surprised CR got this one, Especially after the It's technically never been cancelled physical release and rumors have swirled that it's actually been dubbed Hybrid Heart but Funimation will never ever admit they cancelled it
It's like a spicier version of War on Geminar, and that Sentai title Ice, with a tidbit of Infinite Stratos tossed in?
I too would be surprised if Funiroll, well, rolls with this one as nowadays even Geminar would be too spicy for Funi. Heck, aeons ago I came across voice actors who were credited in it who weren't keen on signing it.
Then again, Funimation did dub Episode 7 of Demon Lord Omega, and that has some stuff spicier than I expected Funimation to do considering their new standards. Though it was not as spicy as what Geminar did, which was what I'm gathering WEH will do more abundantly and graphically.
Still, I'll take it as a good sign.
posted on 2021-09-05 11:00 EDT by Adriana Hazra
With AT-X confirming there will be a late night version . I really wish Sentai had gotten this even more .
I was kind of hoping it was a co-license, like Danmachi S3 was, it may still be, but we will know for sure come October. (Still possible as this was licensed before the official acquisition)
That's why I go in not expecting anything from Sentai.
Anything they DO get is a pleasant surprise…maybe.
posted on 2021-10-07 21:42 EDT by Alex Mateo
Anime is scheduled to premiere on Friday