by Kim Morrissy, Jun 1st 2022
Ya Boy Kongming!, Ep 10 (Sub), is live at HIDIVE
June 05, 2022 8:46pm CDT
The song ranked 4th in the weekly digital chart
Ya Boy Kongming!, Ep 11 (Sub), is live at HIDIVE
Ya Boy Kongming!, Ep 12

(Sub), is live at HIDIVE
Very pleased with this anime! Not only were the OP/ED excellent and had me wanting to dance, but the overall story was good as well. It was something different and kept my interest right through to the end. The way it ended was pleasing too. I would have liked to see the "big" concert, but the ending was just open enough to welcome a season two, if there is to be one. If not, it was still a very satisfying watch.
Thank you for bringing such a fun anime to Hidive!!!
Amazing series, which, no doubt, must be in the top tier of the season!
Eiko's singing was incredible, and the story was just so fun to see fold out!
Add to that, a BANGING OP and a really good remix ED, and you have a straight winner!!!
June 19, 2022 6:41pm CDT
The anime's final 12th episode will be aired in Japan this week
June 28, 2022 7:05pm CDT
The anime's opening movie has also surpassed 10 million views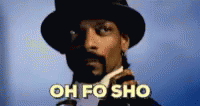 August 04, 2022 1:28am CDT
The anime aired as part of the spring anime season