Considering the popularity of the Grisaia girls, I would have thought Amane would have been a better choice, but they only did Kazuki.
I'm surprised she only has three figures .
Looking at the total figures from the series they only did like 24 including Garage kits. Some of GK's I'm not sure actually got produced .
Chunibyo!

Mikan: "Maou and Yami are out on their date. Sigh. This place is such a mess! Better put my cleaning gear on!"

A few minutes later.

Mikan: "There! Now I'm ready to go!"
Maid Mikan!

Inuyasha Season 5 Blu-ray
I received another package today…
Yes. 1 to open and display, and the other to keep sealed.
More pics! She is a little bit NSFW, so fair warning.































And this picture, I have to post of her. I'm sorry it's definitely way NSFW, but just so beautiful. I have to. 😭
Arrived today :

I can't stop laughing at the "DO NOT EAT" warning on the plastic model.

I just bought Corpse Party from Maiden Japan. I'm sorry I don't have a picture on me right now. I wish they had dubbed it, but so far it's quite a good show. I am surprised this already went OOP! It's not that old. Did Maiden Japan lose the license already? If not they should re-release it. It's selling for a lot on amazon already.
Received my replacement Mobile Suit Gundam SEED BDs from RS a few days ago.
Arrived today :
Demon Slayer Movie LE with Amiami bonus keychain
Devilman Crybaby LE (heavy and big)
and
Others are final bits of Target orders and some Manga from Various places .

It's still up on Hidive so they seem to still have it .
Maiden Japan has been not releasing new stuff for almost a year now . Last sets were the Patlabor rerelease and the VOTOM complete set . Rightstuf had a massive crazy cheap sale of Maiden Japan stuff and after that they've been kind of like a ghost except those few rereleases last year . Some stuff is getting restocked ,but others not . I know a lot of people missed the Space Runaway Ideon set and have been waiting for a rerelease ,but last word on that was over a year ago and it's still not happened .
Chunibyo

Yami: "Really Maou? You want me to wear the Bunny girl outfit without stockings? Geez. You're such a pervert… But… I'll do it… Just for you.
More pics!






And with tights bunny Yami!

(Also, this makes 2 Official Bunny Yami, 2 Official Bare Leg Bunny Yami, and 3 bootleg Bunny Yami. I could have a problem, couldn't I?)
I should consider myself lucky I don't care about figures. My Renge-chon nendoroid is enough for me.
Got during amazon prime day:
Godzilla Against Mechagodzilla (2002) / Godzilla, Mothra, and King Ghidorah: Giant Monsters All-Out Attack - Set [Blu-ray]
Godzilla: Final Wars / Godzilla: Tokyo S.O.S. - Set [Blu-ray]
Most definitely!
Personally, I'm thankful that I have one main squeeze.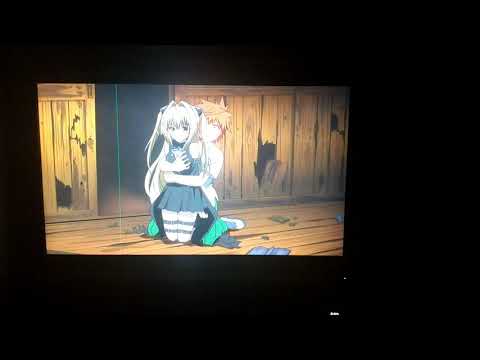 Most of the other girls I hold close to my heart don't have that many figures (Neme, Tear, Naga, and Senko), and I'm not really wanting all of the Mikan or Shimakaze figures.
Oh. And:



This post, I must send @LadyOfWicca every bit of my gratitude from the bottom of my heart. She's the one who had found this supreme goddess, and immediately let me know.
Thank you @LadyOfWicca. I can never repay you for this.




What arrived today is one of two sister figure variants of the Blue Idol Dress Yami. One with a Black Idol Dress and one with a White Idol Dress. There was a lottery for both variants of her, and as such, that was the only way to get her. These two variants only had 100 copies produced each, and by far are the rarest Yami figures ever produced.
As of today, I am one of those 100 people with a Black Idol Dress Yami.


Yami: "Just as Maou said. Thank you @LadyOfWicca for finding my Black Idol Dress. It means the world to us.


"
More pics!









Not as awesome ,but I finally was able to pick up a Kouhai-chan of the Swim Team figure and the Yui Haga Honey Ale artbook .

The single fang !

Star Blazers: Space Battleship Yamato 2199 – Part Two [Blu-ray]