Well both variants sold out in like 5 to 6 minutes .
posted on 2021-05-17 23:35 EDT by Kim Morrissy
Faked film visual goes viral on social media
A Netflix Berserk movie/series would be cool.
They did a fine job with The Witcher and Cursed.
June 03, 2021 10:00am CDT
How I grew alongside Guts over decades of Kentaro Miura's epic story
Warning - contains spoilers
2021-06-14T22:00:00Z
June 24, 2021 5:11am CDT
The exhibition will be held at Sunshine City from September 10 to 23
Warning - contains spoilers
2021-07-18T00:00:00Z
The Band of the Hawk was Griffith's prized mercenary army in Berserk. A closer look, however, reveals it was disposable by design.
Warning - contains spoilers
2021-07-26T23:30:00Z
by Matthew Roe, Jan 7th 2022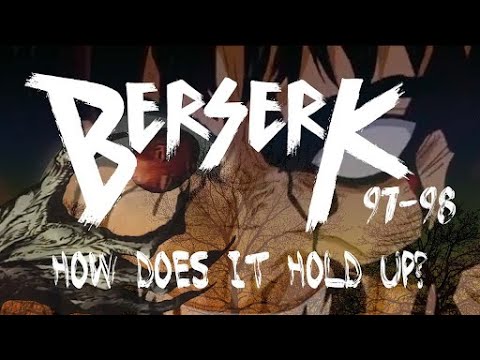 February 17, 2022 9:00am CST
Orders go live via Tiger Lab Vinyl at 9:00am Pacific Time
June 21, 2022 2:16am CDT
The films will air on Japanese TV in 2022
August 08, 2022 10:30pm CDT
Main visual, preview shot and October release date were also revealed
September 07, 2022 7:01am CDT
Broadcast of 2012 - 2013 trilogy with new music and animation cuts hits TOKYO MX and other stations on October 1st
September 13, 2022 8:20pm CDT
Her 47th single "Wish" hits stores on November 2
September 21, 2022 11:00am CDT
September 21, 2022 11:00am CDT
Berserk: The Golden Age Arc - Memorial Edition | OFFICIAL TRAILER