posted on 2013-11-26 17:46 EST
Meisa Kuroki, Tetsuji Tamayama, Gou Ayano, Tadanobu Asano to co-star in origin story film
posted on 2013-12-16 02:45 EST
Shun Oguri, Meisa Kuroki, Tetsuji Tamayama, Gou Ayano, Tadanobu Asano star
April 10, 2014
April 08, 2014 9:50pm EDT
Shun Oguri wears Lupin's signature red jacket
April 26, 2014
posted on 2014-04-25 01:00 EDT
Adaptation of Monkey Punch's manga to opens on August 30
posted on 2014-05-29 21:30 EDT
Shun Oguri "takes aim" in poster for August 30 film of Monkey Punch's caper manga
posted on 2014-07-14 23:02 EDT
Even the greatest thief the world has ever known knows that movie piracy is wrong.
posted on 2014-06-23 19:30 EDT
Guitarist creates 4-minute instrumental specifically for August 30 film
posted on 2014-06-25 00:30 EDT
Kill Bill's Tomoyasu Hotei performs guitar instrumental for Shhun Oguri's film
posted on 2014-08-17 19:45 EDT
Los Angeles festival to host international premiere of Lupin the 3rd
posted on 2014-08-19 16:30 EDT
Live-action film set to open on August 30
posted on 2014-08-20 13:00 EDT by Chris Nishijima
Grab a piece of this new collaboration while you're on the run
posted on 2014-08-26 06:40 EDT
New TV spot promotes film starring Shun Oguri premiering August 30
posted on 2014-09-15 23:57 EDT
posted on 2014-11-22 23:57 EST
posted on 2015-01-02 07:30 EST
Film ships on Blu-ray/DVD in Japan on February 18 with behind-the-scenes, interviews as special features
posted on 2015-04-22 16:00 EST
Australia's Madman Ent. offers film on DVD/Blu-ray on June 24
posted on 2016-09-29 21:15 EDT
Ryohei Suzuki plays title character with Atsuko Maeda, Takahiro Miura in 2017
December 26, 2016 9:07am CST
Live-action spin-off focusing on Lupin III's nemesis will air on NTV, WOWOW, and Hulu Japan
posted on 2023-07-26 18:00 EDT by Egan Loo
Tetsuji Tamayama reprises sharpshooter from 2014 live-action film on Amazon Prime globally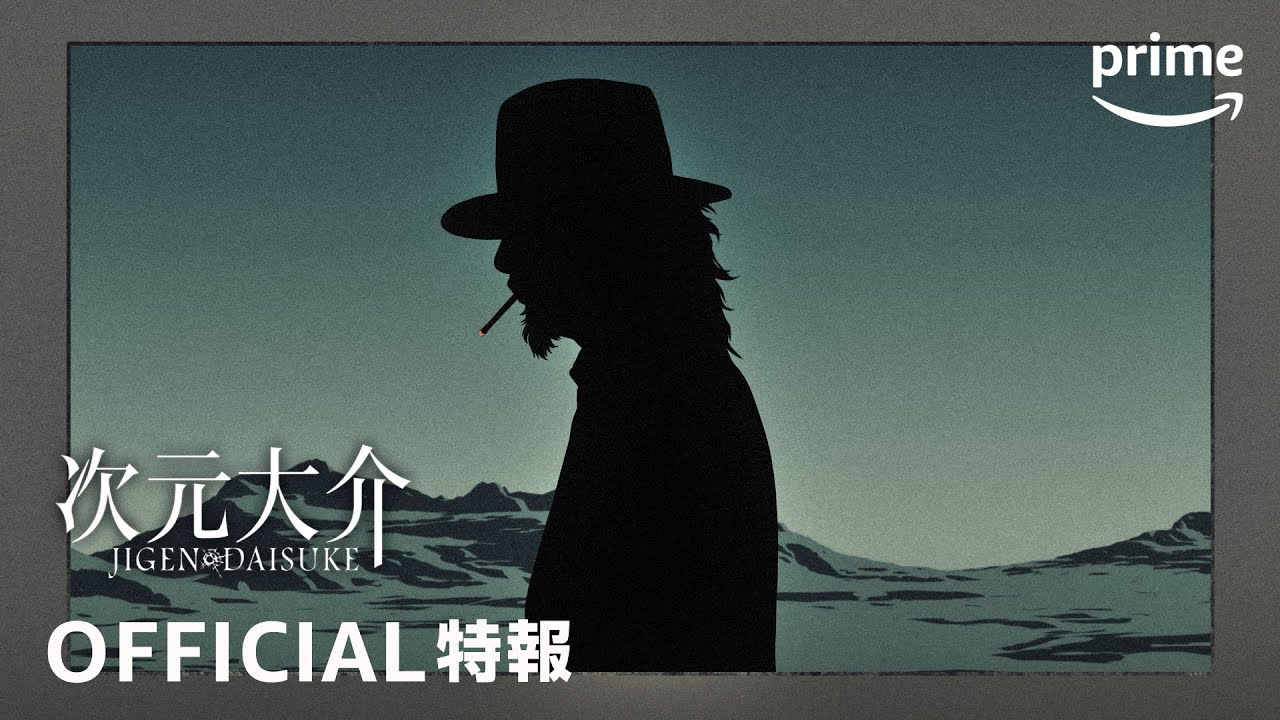 Aug 30th 2023
NOSAKA LABORATORIES READING THEATER PRESENTS ARSÈNE LUPIN #3: THE DAMSEL WITH GREEN EYES FOR GLOBAL STREAMING ON BEYOND LIVE!
posted on 2023-09-06 21:13 EDT by Rafael Antonio Pineda
Yōko Maki, Kotoka Maki, Masatoshi Nagase, Honami Satō, Mitsuko Kusabue join October 13 film's cast
Sep 14, 2023 8:45 PM CDT
Ainosuke Kataoka will star as the title role