November 05, 2021 1:58am CDT
The TV anime and OVA are available to watch on Crunchyroll
November 06, 2021 4:12am CDT
A teaser trailer and visual have been released
posted on 2021-11-06 05:35 EDT by Rafael Antonio Pineda
Anime's 1st season premiered in October 2020
December 04, 2021 5:13am CST
Season 2 of TONIKAWA: Over the Moon for You is currently in production
January 14, 2022 9:27pm CST
TONIKAWA: Over the Moon for You will return in season 2
February 10, 2022 10:44pm CST
The second season of the rom-com is in production
March 12, 2022 3:54am CST
A sweet second season is currently in production
I'd much prefer this.


posted on 2022-04-03 05:18 EDT by Crystalyn Hodgkins
Final "wife gallery" illustration also posted before planned 2nd season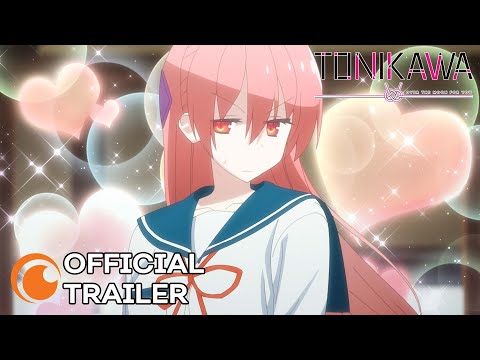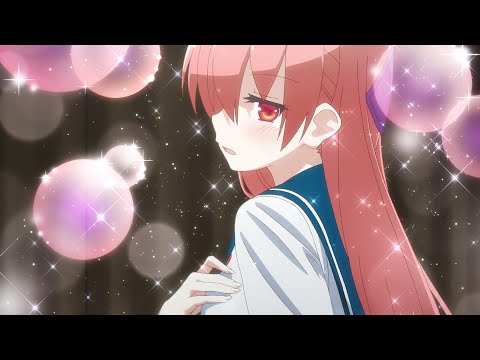 April 03, 2022 4:00am CDT
A new trailer and Tsukasa visual was also released today!
I really should find time to watch this dub one day.
June 22, 2022 11:00am CDT
August 05, 2022 4:04am CDT
~Uniform~ episode will premiere at Crunchyroll Expo on August 6 at 2:30pm PT
Hopefully that means it will be hosted on site a couple hours after that!
posted on 2022-08-05 13:51 EDT by Alex Mateo
Hmm… That means we may be getting it before Japan does? Or will Crunchyroll hold off on actually streaming it until it airs in Japan?
I think the people at the expo will get a "sneak peek" (I can't think of a better phrase for some reason, and I feel that one is WAY off base) while the rest of us have to wait until Japan gets it. I have noticed there were a few shows that got early look of some episodes at an expo, but it went up like normal on the streaming sites. Makes me confused when I go to mark a show as watching, and AP has 2 episodes as aired when the first episode just premiered on CR/FUNI/HIDIVE and there's no sign of episode 2. With AP, it means I don't have to wait for them to update the count when episode 2 does air.
by Kalai Chik, Aug 7th 2022
Warning - contains spoilers
That article is spoilerific for anyone who didn't see it at Crunchyroll expo…