Wait, Aniplex is not locked to Sony's platforms? Or was Aniplex Online Fest not limited to Aniplex shows?
Since Aniplex owns A-1 Studios (Who are doing the Animation for Urusei Yatsura's remake), it might be because they were the studio animating it, not necessarily that Aniplex itself, produced it.
Perhaps Sonyroll passed on it due to the fanservice level…
I keep trying to type something and am losing track of my thoughts about mid way in and realize nothing I'm typing made sense.
I think Fuji TV has control of international rights to this. I'm guessing the deal they had with Funimation for stuff from the Noitamina block from 2010 then went to CR expired.
Call of the Night is also a Noitamina anime and Aniplex controls the JP Blu-ray.
2022-09-26T05:00:00Z
The future home video release of Urusei Yatsura will be distributed by and available from Sentai.
Isn't the new Kenshin reboot also a Noitamina show?
Hmm…

Yes and hopefully CR or Netflix will get that.

posted on 2022-09-29 07:13 EDT by Joanna Cayanan
Musical artist MAISONdes performs opening, ending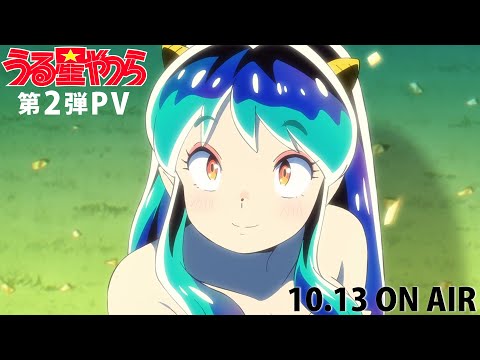 October 04, 2022 10:48am CDT
Uesaka also provides the voice for Lum in the upcoming Urusei Yatsura TV anime
posted on 2022-10-05 11:44 EDT by Alex Mateo
Toshio Furukawa, Keiko Toda, Rikiya Koyama, Fumi Hirano join cast
2022-10-05T15:00:00Z
Fumi Hirano was Lum and Toshio Furukawa was Ataru in the original series. That is nice.
by Coop Bicknell, Oct 12th 2022
Urusei Yatsura, Ep 1 (Sub), is live at HIDIVE
First episode thoughts
Summary

I feel you get a good feel of what Ataru is all about ,but Lum feels a little lacking compared to the original material. Don't get me wrong I feel it's going to be good ,but at the same time the best of approach I believe they are going for and certain downplaying of certain things is certain to take something away from some of it. I feel the feeling of the tag match is still intact ,but still feels a little like something is missing.
October 13, 2022 5:24pm CDT
Both songs performed by MAISONdes
As the episode that just aired today is the first thing I've ever seen of Urusei, I'm not the best person to go by, but I did thoroughly enjoy it!
Maybe someday I can see the original series as well!
I never saw the original, but I'm more on the fence because the first episode didn't really grab me, but did allow me to see the charm of why the series is popular at least. I'm glad I can at least see why it may be popular the first time around, even though I may drop it.