Vividred Operation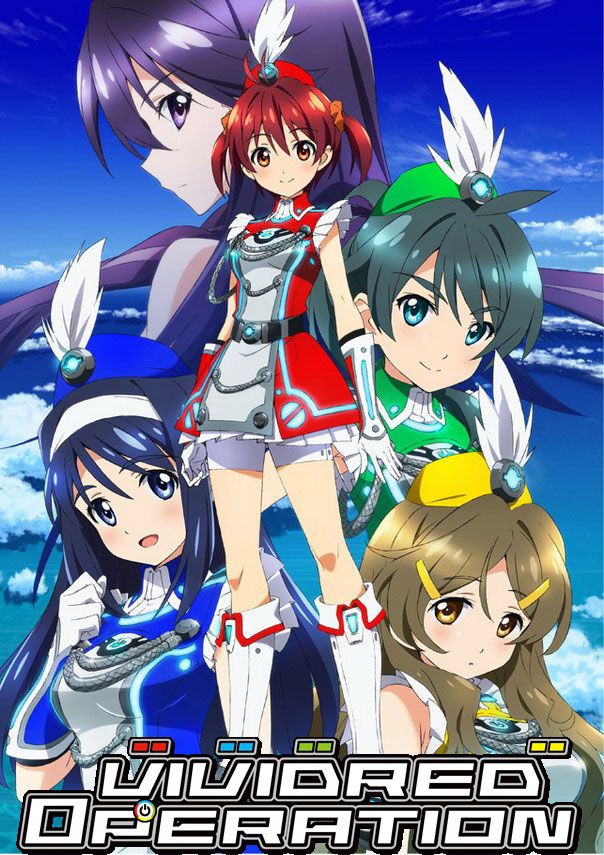 .
Vividred Operation Official JP Homepage
Vividred Operation Official US Homepage
Vividred Operation info on ANN
Genres: action, comedy, drama, fantasy, science fiction
Themes: developing powers, fanservice, girls with weapons, mecha monsters, superhero
Objectionable content: Significant
Number of episodes: 12
Vintage: 2013-01-10

Plot Summary: In Oshima the happy, carefree 14-year-old Akane Isshiki lived a poor but well-loved life together with her reliable little sister, Momo, who does all the housework, and her grandfather, Kenjirou, a genius inventor who only created useless devices. When the weather is clear, they can see the artificial island, Blue Island, across the sea. In the center of that island rises the revolutionary Manifestation Engine, a discovery that solved the world's energy problems, and leads to some huge problems.
posted on 2012-05-29 00:33 EDT
Director/designer Kazuhiro Takamura, writer Hiroyuki Yoshino, Aniplex, A-1 Pictures
posted on 2012-08-28 23:19 EDT