Cowboy Bebop: The Movie - Official Clip - The Robbery
Cowboy Bebop The Movie Steel Book Collectors Edition Coming Soon
by Kalai Chik, Oct 17th 2018



Don't think I have anything nice to say .
i couldn't find it, this was the thread google returned for Cowboy Bebop around here.
Weird, when I did a search here it was the 2nd choice… ah search engines, I love them all.
i got the variety and polygon articles from google and when added theanimenetowrk it only gave me this thread… Google does what it wants to do.
October 26, 2019 2:08pm CDT
Plus the favorite production he worked on!
Cowboy Bebop – Opening Theme – Tank!
Cowboy Bebop – Ending Theme – The Real Folk Blues
posted on 2020-04-22 13:45 EDT by Kim Morrissy
April 25, 2020 11:24am CDT
Session Starducks will soon be looking for online collaborators
posted on 2020-05-01 11:17 EDT by Kim Morrissy
Lineup includes Masahiro Aoki, Kevin Penkin, Ed Goldfarb, Shihori Nakane, Steve Blum, Beau Billingslea, more
A Special Performance of Cowboy Bebop's "The Real Folk Blues" feat. Yoko Kanno, Steve Blum, and More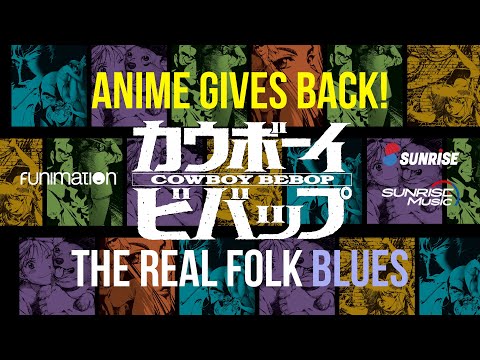 May 04, 2020 3:00pm CDT
You can catch the adventures of Spike Spiegel in a few places
Oof, I remember not being a fan of the Cowboy Bebop dub, but I clearly remembered it being better than it was.
I'm still not sold on the "Firefly ripped off Cowboy Bebop", I think folks have a stronger case for Outlaw Star as the introduction of River Tam is eerily reminiscent of the introduction of Melfina. Although, on a side note, so far as I recall, Melfina was not a bad character while River Tam was no bueno, almost the anti-Alita.
Firefly was a western in space, Cowboy Bebop was a gangster movie set in space, with Western aesthetics.
…big question: how is Cowboy Bebop a "Summer Blockbuster"?