Not from official HIDIVE, but about HIDIVE
Ranking HiDive's "Cultured" Shows By Their "Plot" | Glass Reflection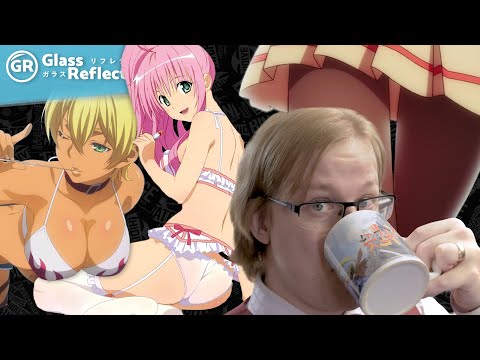 May 27, 2021, 4:08 PM
It's a common occurrence. You join a new anime streaming site and decide to check out some of the top series. Everything checks out, and as you browse the catalogue more, something incredible happens. You finally found it! That one anime that makes you go, "Wow! I love this show! Please tell me it has another season, I need more!"
But it only has a single season. And here's where your anguish begins…
Why are the anime gods so cruel?
I agree with that list wholeheartedly!

(Even though I haven't seen My Little Monster…)
Monster Musume and No Game No Life both should have enough content for another season .
Seriously stuff like "that show" gets made and shows that need a second season get the shaft . Kadokawa' s we are going to throw everything including " I was reborn in to a new world as a kitchen sink of a hot elf "has me dreading the future seasons . Just make second seasons for quality shows over quantity .
That's going to be a timeless classic, I tell ya what!

July 22, 2021, 9:39 AM
When you're a kid, parents (or your parental figures of choice) are your number-one role models. In a perfect world, they teach you about how to handle problems, how to deal with bullies, how to love and be loved, etc…
But what about when you're a kid in the world of anime? Ever noticed the distinct… lack of parents and wondered just where they are? Seriously, if the series has a child or teenage protagonist, odds are they're missing one or both of their parents.
Which can lead to very… awkward situations that any reasonable adult could stop had they simply stepped in. There are many series where this occurs, but here are 6 of them that seriously make us wonder how different things would be if someone had just chaperoned these kids.
I'd like a soulslike Made in Abyss game.
It's perfect-made for it.
August 5, 2021, 10:43 AM
You love watching anime and you know exactly where to go for your streaming anime needs. But you also love OVAs, which are much harder to find. Fortunately for you, we know exactly where you can watch anime OVAs: right here on HIDIVE! So, congratulations, your search is over at long last!
Please stop breaking my heart…



Per email blast: (September 1, 2021)
HIDIVE SERVICE UPDATE

So we can bring you more anime

At HIDIVE we're always working behind the scenes to get you anime when and where you need it! In order to improve the service, starting Friday, October 1, 2021, the price of your subscription will increase to the following:

$4.99 for monthly subscribers
$47.99 for yearly subscribers

If your subscription is already one of these prices, your fee will not increase.

Why the change? So we can keep the service running smoothly and anime coming directly to you.

Keep on streaming anime whenever and wherever you want, and thank you for being a HIDIVE subscriber!
That includes me I just started my membership
Well that goes to show you to do your research
September 23, 2021, 12:37 PM
Every anime needs a good villain or antagonist. After all, it wouldn't be much of a story if the main character achieved their goal right away (except maybe in some postmodern stories, but we digress).
Every villain is an antagonist, but not all antagonists are villains. Villains are bad people who do bad things. But the only requirement for being an antagonist is standing between the protagonist and their goal. Today, we've rounded up 10 of our favorite anime villains (and antagonists) from shows you could watch right now on HIDIVE.
Nemesis isn't on it.
List is invalid.
October 11, 2021, 2:39 PM
HERE'S YOUR HIDIVE FALL 2021 SIMULCAST SCHEDULE
Keep this handy infographic in mind while you enjoy our anime simulcasts this season! Don't have a membership? Sign up for your FREE trial today!