RIN-NE / Kyōkai no Rinne
Genres: action, comedy, supernatural
Themes: demons, ghosts, school, shinigami, spirits
Objectionable content: Significant
Number of Episodes: 25
Vintage: 2015-04-04

Plot Summary: High school student Sakura Mamiya began to see ghosts and ghouls after she was tricked into taking a trip to the otherworld as a child. However, cool and collected, she is not extremely phased when she finds out that her always-absent classmate Rinne Rokudō is actually working as a shinigami (god of death) on the side, helping lost spirits reach the wheel of reincarnation. Although he is a talented young man with shinigami blood in his veins, he is extremely poor, and is forced to rely on Sakura's assistance- monetary or otherwise- to solve many of his cases.
RIN-NE 2
Genres: action, comedy, supernatural
Number of episodes: 25
Vintage: 2016-04-09

Plot Summary: Rinne and Sakura's wacky shinigami adventures continue, with the young shinigami trying to scrape together any money possible to survive. Their daily lives get more complicated with the appearance of Renge, a shinigami-in-training turned damashigami who is in love with Kain.
RINNE 3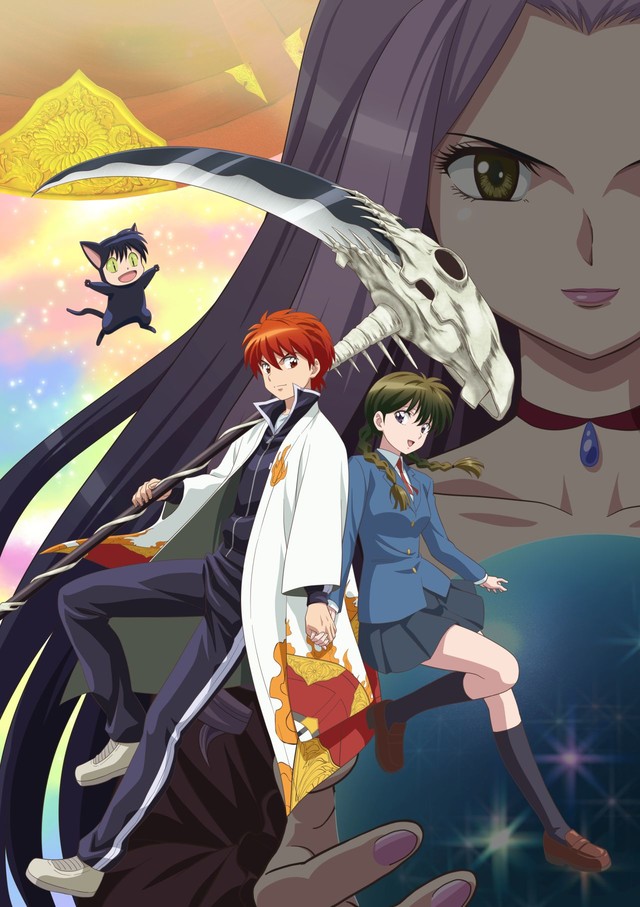 Number of episodes: 25
Vintage: 2017-04-08

Plot Summary: Saving lost souls on the tightest budget known to man is only a day's work for half-human, half-Shinigami kind-of-thing Rinne. Together with the almost too-collected Sakura and his black cat Rokumon, life continues as normal as Rinne helps guide the dead to their final rest. However, new transfers are never a good sign, and a popular fortune teller ends up at Rinne and Sakura's school as their new teacher. Things get chaotic when a strange girl wielding a scythe makes an appearance, and Rinne realizes that he might discover a major piece surrounding the mystery of his past.