posted on 2011-09-06 13:00 EDT
DVD/BD to ship on September 27 after limited theatrical run
posted on 2011-09-13 14:30 EDT
DVD/BD to ship on September 27 after limited theatrical run
watch the series and the movie and i own both to and am glad i got them
by Zac Bertschy, Jun 12th 2015
Trigun - Did You Know Anime? Feat. Jeff Nimoy (Nicholas D. Wolfwood)
July 25, 2018 10:05pm CDT
Check out the new titles coming to your region!
August 15, 2018 6:17pm CDT
Trigun - 20th Anniversary!
posted on 2022-06-15 23:32 EDT by Rafael Antonio Pineda
June 16, 2022 10:00pm CDT
Studio Orange to produce new Trigun series
posted on 2022-06-16 23:00 EDT by Alex Mateo & Rafael Antonio Pineda
Crunchyroll to simulcast anime on release
Not surprised, with the Funimation merger, they have the rights to the OG anime now. (I think it was added this month)
They've had the rights to the original since 2010. They originally said they were going to do a Blu-ray ,but I believe this was either stopped by the Japanese rights holder or Funimation realized how bad the source is. The Geneon Remix disc are the best looking and still not what I'd call that great. Funimation's release made them worse. It's never had a Japanese Blu-ray release and the last Jp set was close to or over 10 years old.
My guess is CR is part of the production committee for the new series.
Actually, I had checked when they first made the merger announcement in March, and Trigun wasn't on CR (It was something that's been on my Funi watchlist that I never got around to watching)
posted on 2022-07-03 00:01 EDT by Crystalyn Hodgkins
Yoshitsugu Matsuoka, Junya Ikeda star in new anime in 2023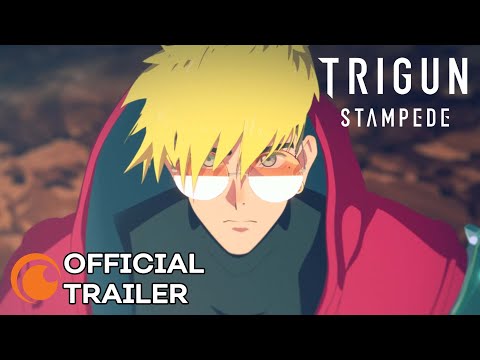 I'm conflicted right now…
As many times as I've seen the original series on Adult Swim, I really want to see the remake, but…
That trailer…
It ISN'T good…
I think the main problem I see is the in motion animation does not look great.
It also does not help the Animation looks like it's done 15 to 20 years ago at times. Hopefully the final product is better.
It's odd American, French, and Canadian 3D has improved a lot since the days of Reboot and/or Beast Wars yet for some reason Japan seems behind.
Hopefully me not wanting to watch previews will save me from having any bad judgements until the show comes out.
Maybe I'll watch the original before it comes out, or it will just sit on my watchlist until after the remake.
July 07, 2022 1:00pm CDT
We spoke with Yasuhiro Nightow and Orange producers Katsuhiro Takei and Kiyotaka Waki about the new take on a classic