Muv-Luv Alternative: Total Eclipse
.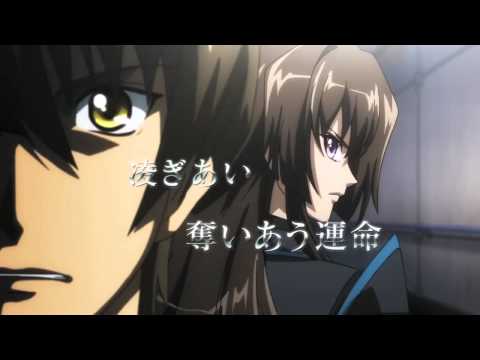 Genres: action, drama, horror, romance, science fiction, thriller
Themes: alien, Alternate history, fanservice, gore, mecha, war
Objectionable content: Intense
Vintage: 2012-07-01

Plot Summary: In 1973, an invasion of aliens known as BETA landed on Earth and began driving human civilization into nearly collapse. Facing an enormous mass of enemy force, mankind developed large humanoid arms called as Tactical Surface Fighters and deployed them to its defense lines through out the world. However, all those efforts could slow down defeats but could not stop BETA, and mankind is forced to abandon major areas of the Eurasian Continent. For 30 years, mankind is bogged down in an endless war against BETA without any hopes of victory. Yui Takamura, a TSF pilot of the Imperial Royal Guards of Japan, is given responsibility to develop the next TSF unit and sets off to Alaska. Meanwhile, Yuya Bridges, a TSF pilot of the U.S. Army, is heading to the same destination.
Schwarzes Marken / Schwarzesmarken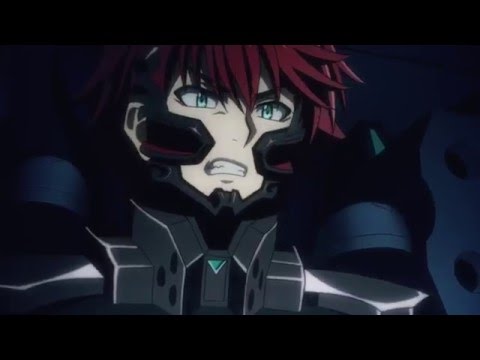 Genres: action, science fiction
Themes: mecha
Objectionable content: Intense
Number of episodes: 12
Vintage: 2016-01-10
Opening Theme: "white forces" by fripSide
Ending Theme: "Kanashimi ga Jidai o Kakeru" (Sadness Runs Through the Times) by Zähre

Plot Summary: Germany was divided into East and West after WWII, where citizens of either treated the other side as enemies. In the midst of Cold War, however, the Earth was invaded by an alien life form landed on Kashgar, Xinjiang Uyghur Autonomous Region, known as "Beta." Now, ten years after the first contact, East Germany, formally German Democratic Republic, has become the front line.
posted on 2011-07-24 04:00 EDT by Egan Loo
Novel is spinoff of âge's Muv-Luv Alternative romance simulation game